HOLIDAY GIFT IDEAS
This year, offer the gift of Self-care and Relaxation for the Holidays, it is well-deserved !
Discover 30 minutes mini-sessions at the price of 50$ in person at The Parlor NYC or at 40$ online via Zoom, great stocking stuffer option ;)
Please call or text +1 (212) 804 7273 to book your appointment !
Gift Idea 1 : NECK and SHOULDER RELIEF, perfect if you are anxious about Election week!
Gift Idea 2 : BREATHING REHAB, if you want to learn how to optimize your breathing to oxygenate your body properly and relieve it from stress' tensions.
Gift Idea 3 : LOWER BACK RELIEF; spending time seated stiffens your hip flexors, your glutes and your hamstrings which limits your pelvis mobility, letting your lumbar spine deal with unwanted forces and tensions.
Wellness is booming : people eventually realize they want healthier, stress-free and happier lives at work and in their home.

How to do so without feeling overwhelmed ?

Let me show you how easy it is to reclaim a good physical and emotional Health in all aspects of your life, one step at a time!"

Candice WHITE-PARKER
Reclaim the right to be the best version of yourself !
Book one-on-one sessions to help you find your physical,nutritional and/or emotional balance. Say goodbye to chronic aches, invest in your overall health (and your family's) and be aware of your potential !
Services available in person at The Parlor New York City in Liliway Holistic Studio or online.
Interested in implementing long lasting Wellness solutions to boost your business Performance, reduce absenteeism and lack of engagement in your team?
With easy on site mesures or workshops designed to inform and educate the participants, spark the idea of overall wellbeing in their lives (Work-Life balance).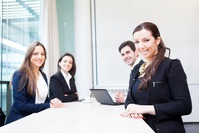 Quitterie P.
Realtor Company
"Candice has done wonders giving me tips to be more efficient at work and being more relaxed at home."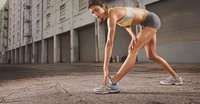 Aurore G.
Health Coach
"Whenever I have a concern and my body is not aligned, Candice is always the answer. Her skills and knowledge about the Human Body are impressive."
Write us
candice@yesforwellness.com
Give us a call
+1 (212) 804 7273