I am now a proud CPT of the most respected institution in the industry : the National Academy of Sports Medecine NASM!!

WHY?
I am a Physical Therapist, Manual osteopathic practionner, Health Coach already so why more?
I wanted to extend my knowledge in terms of being able to help my clients after the typical rehabilitation phase.
Lots of people are lost after recovering from an injury or chronic pain; starting working out in a gym without proper guidance can be risky soooo I am here to help you bridge that gap!!🤓

Never stop learning is my motto and I do it to best take care of you (and a little for me too😉)

📸@rubyolivia.photography 🤎

Wellness is booming : people eventually realize they want healthier, stress-free and happier lives at work and in their home.

How to do so without feeling overwhelmed ?

Let me show you how easy it is to reclaim a good physical and emotional health in all aspects of your life, one step at a time!


Candice WHITE-PARKER
Services


Your Health is your Wealth!
Want to know how to get healthier in 8 weeks?
Check what this Holistic Health and Wellness Program is about here.
Registration is open now! Limited availability !
---
Reclaim the right to be the best version of yourself!

Book one-on-one sessions to help you find your physical, nutritional and/or emotional balance. Say goodbye to chronic aches, invest in your overall health (and your family's) and be aware of your potential!
Services available in person at The Parlor New York City or Online.
Interested in implementing long lasting Wellness solutions to boost your business Performance, reduce absenteeism and lack of engagement in your team?

With easy on site measures or workshops designed to inform and educate the participants, spark the idea of overall wellbeing in their lives (Work-Life balance).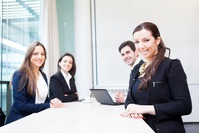 Quitterie P.
Realtor Company
"Candice has done wonders giving me tips to be more efficient at work and being more relaxed at home."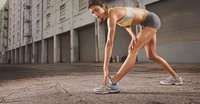 Aurore G.
Health Coach
"Whenever I have a concern and my body is not aligned, Candice is always the answer. Her skills and knowledge about the Human Body are impressive."
Write us
candice@yesforwellness.com
Give us a call
+1 (212) 804 7273